---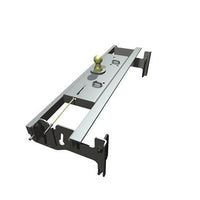 B&W GNRK1313 Turnover Ball Gooseneck Hitch for 03-13 Dodge / Ram
FITS: 2013 Ram 2500 Diesel
          2010-2012 Ram 2500/3500 Diesel
          2003-2009 Dodge 2500/3500 

B&W's products are manufactured in a state-of-the-art facility that houses a skilled workforce of craftsmen and the most technologically advanced equipment available. B&W has become an industry leader that customers seek out for the quality and respect for their customer care. B&W is committed to providing innovative quality products, built strong and on time with pride, utilizing systematic methods and the latest technology together with a shared goal of continuous improvement to exceed customer expectations.
Features

Convert From A Hitch To A Level Bed In Seconds
Meets All OEM Fastening Requirements
Precise Fit And Installation For All Full Sized Trucks
Seven Towing Accessories To Accommodate All Your Towing Needs
Powder Coated For A Durable, Long Lasting Finish
Installs Under The Bed Requiring Only A 4 Inch Hole With No Bed Removal
Limited Lifetime Warranty